Testimonials

See What People Are Saying
"White Oak built my cabin in Townsend last year. You couldn't work with a better professional, honest, ethical company. They made suggestions that made the cabin look gorgeous and built to last with minimum maintenance. Gil made suggestions that I would have never thought about for inside and outside lighting, beam work, pegged floors. The final result is gorgeous and I'm very thrilled with the results. It wasn't an easy lot to build on. They made everything easy for me."

"Selecting White Oak Construction and Restoration as our contractor was the best decision we made. White Oak's professional staff evaluated our requirements and built a detached garage that blended perfectly with the rural setting of our 30-year old log home. Although we were pleased with the final product, when the County Inspector told me that "This is one of the best constructed buildings I have inspected", no doubts remained."

"White Oak has made the whole experience not only painless, but a real pleasure. They brought solid experience to the project with great professionalism. They showed attention to detail, while not loosing sight of the overall picture. Not only did they do an outstanding job, they were extremely easy to work with. We couldn't be happier with their performance and would gladly recommend them and the service State Farm has provided to family and friends."

"My wife and I decided to retire to the Smoky Mountains, after 30 years in Michigan. From the onset Gil and his staff were great. Building a costume house (our first) from 500 mile away was worrisome. However, White Oak Construction Company made it very easy. Gil understands mountain construction, because he knows mountain living. Every decision he made was the correct one. He minimized the cost and built the house we wanted."

"Mr. Heinsohn built our second home in Laurel Valley-Townsend/TN for us. Our building experience with Mr. Heinsohn-White Oak Construction was a good one. Superior building quality and no unpleasant surprise with the cost of the construction. He promised a price on a handshake and stayed within that promise. Should we ever build again, there is only one builder in our area that would qualify for us: Mr. Gil Heinsohn-White Oak Construction!"

"I would like to bring to your attention and give kudos to the White Oak team. They did a phenomenal job on the replacement of our staircase and deck. Their skill, attention to detail, and work ethic resonated in their craftsmanship and reflects well upon the ethos of your company. Looking forward to working with your company in the future."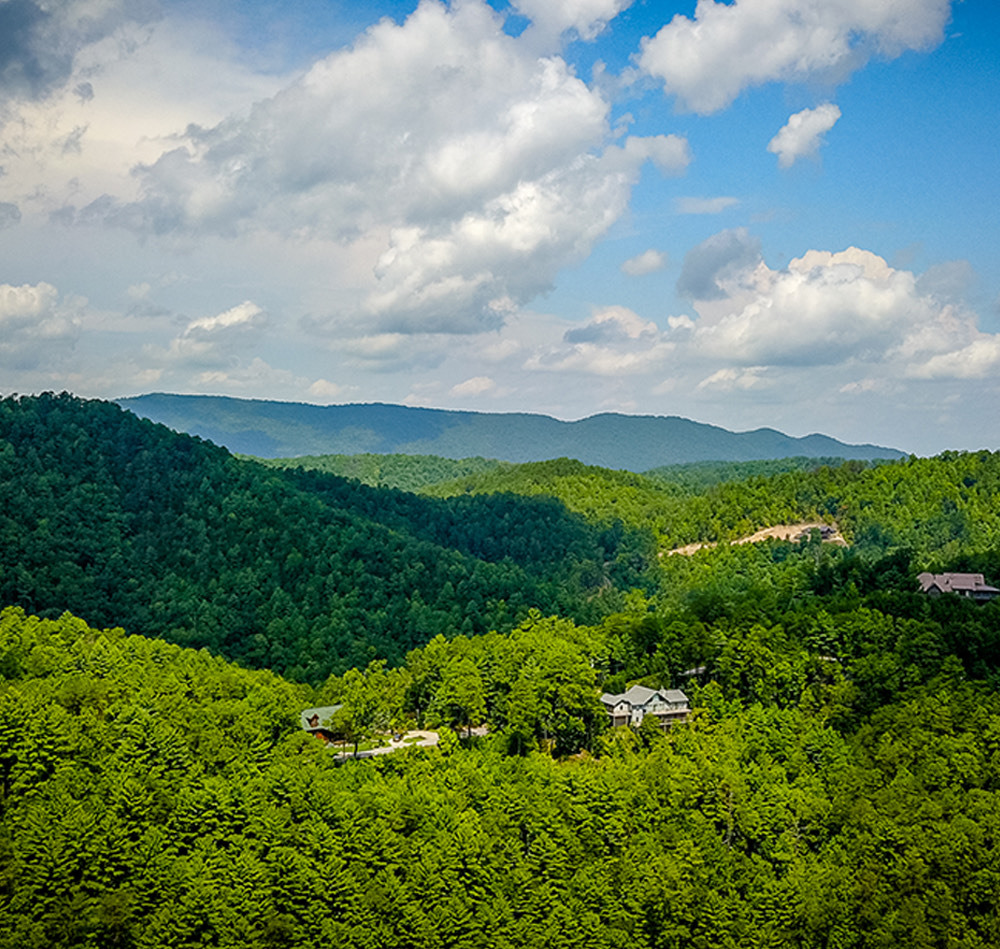 Building in the mountains?
Steep terrain? Difficult topography? We have you covered. Our master craftsmen have built hundreds of homes on seemingly impossible landscapes, giving our clients a lifetime of comfort, safety, and dramatic views. Having developed Laurel Valley, a mountain community tucked away in the "Peaceful Side of the Smokies," we understand mountain construction."
Contact Us

Schedule A Consultation
We're here to help and answer any questions. We look forward to hearing from you. Fill out the form below or call us at (865) 379-8044.
"*" indicates required fields